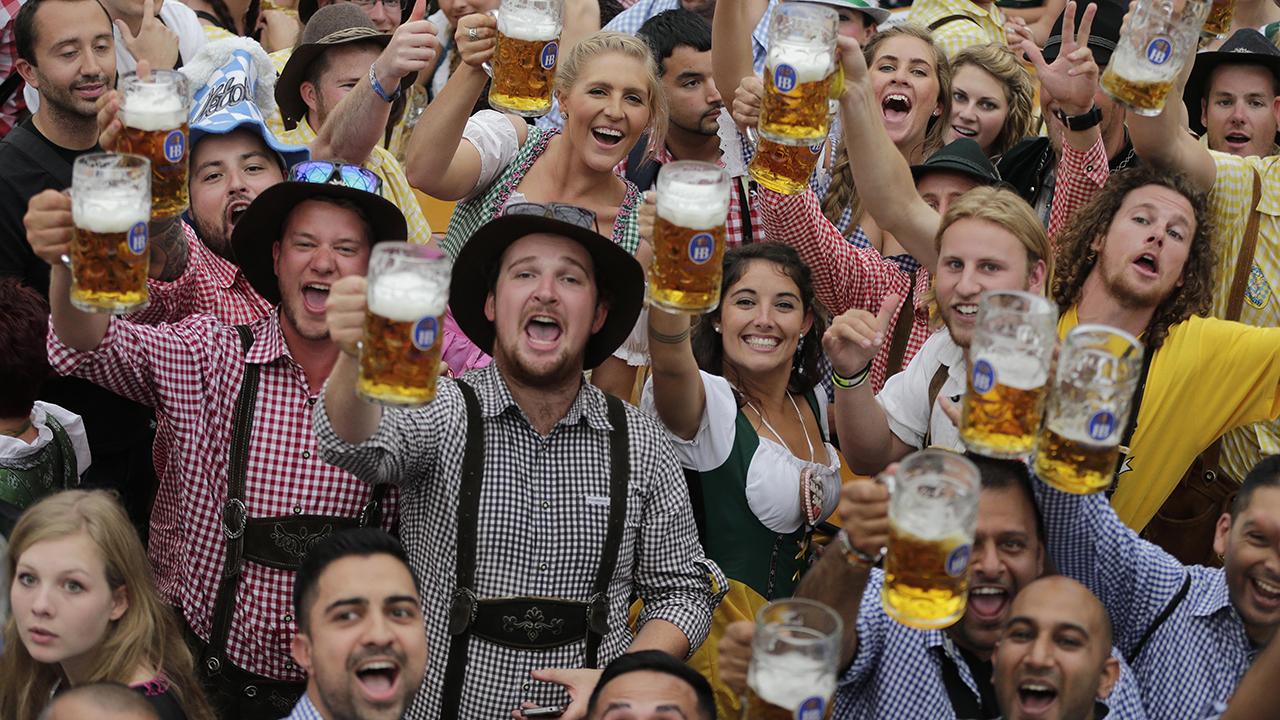 Get out the lederhosen and steins! it is the 2017 season for Oktoberfest! Syria Shriners 22nd annual Oktoberfest celebration is almost here. We at Syria will continue the tradition of good food and good beer along with lots of fun, laughter, entertainment, games, contests, a pot of gold raffle and a German auction on October 1.
Keeping with the Munich style celebration of Oktoberfest, our grand pavilion will become a typical German biergarten serving the traditional Munich Oktoberfest food prepared by our fantastic caterer Stratwood. The beer will be flowing and the food will be plentiful.You are all invited to come and watch the traditional grand parade and the ceremonial tapping of the first keg O' ZAPFT! "It's tapped."
You will enjoy listening and dancing to the music of Bavaria. This year, we are excited to have Bill Dorflinger and the barons play their wonderful festive Bavarian music. They will surely enhance our Oktoberfest celebration Get out your Dimdls and lederhosen, dust them off, see if they fit, spiffy them up and wear them to the festival. Maybe you will be selected as the king or queen of this years Oktoberfest here at Syria's Biergarten.
Bring your best Bierstein and enter it in the Stein contest. There will be lots of items to win in the German auction and the pot of gold raffle is always a good bet.So, all you Octoberfesters past and present: come to this year's festival and bring your fellow nobles, ladies, friends and relatives. Be prepared to enjoy Syria's best festive party of the year! Good food, good beer, good fun, good people, and lots of laughter for what more could you ask? See you all there!For reservations see the current issue of the voice of Syria the attached Oktoberfest flyer or visit our webpage www.syriashriners.org tickets are also available to purchase (check, credit card, or cash) at the Shrine office if you stop by to pick them up.